Submitted by admin on Sat, 05-06-2021 - 12:26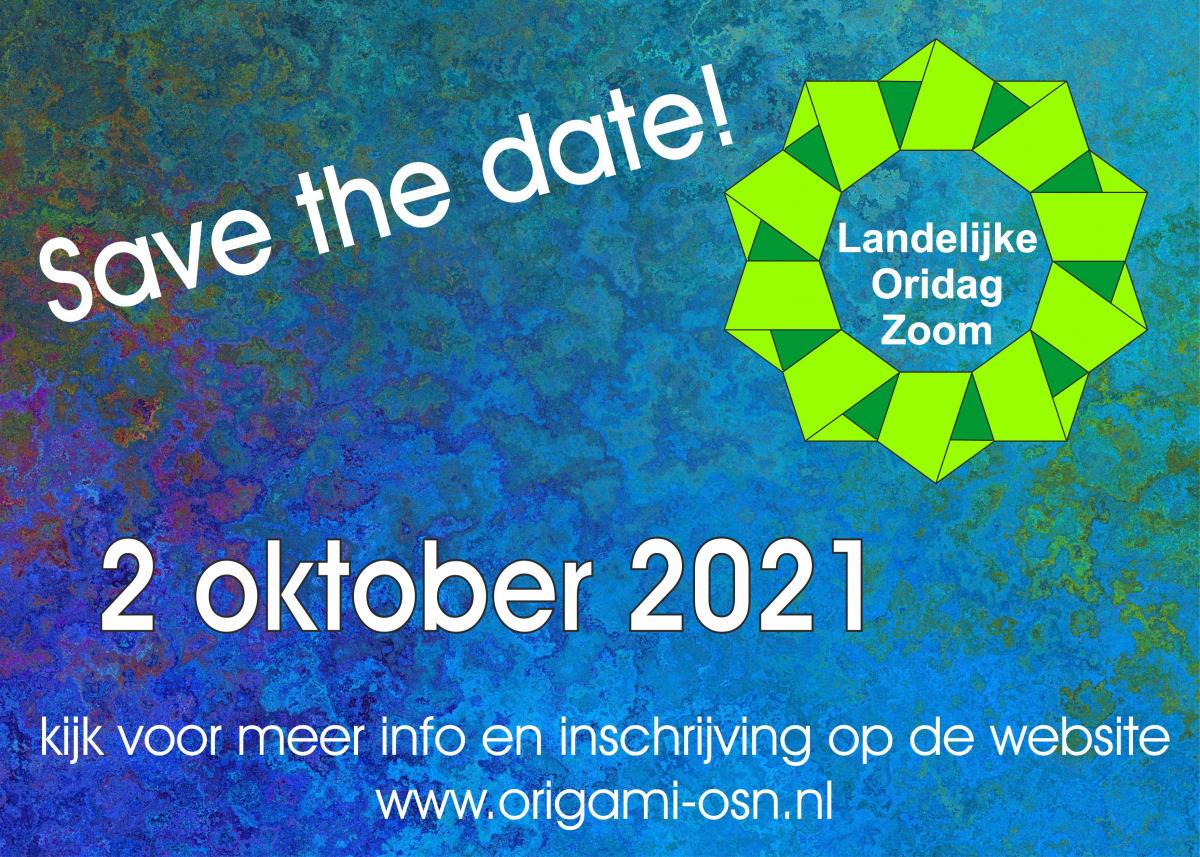 Op zaterdag 2 oktober 2021 wordt de Landelijke Oridag gehouden.
Het wordt een zoomvouwdag, omdat we niet weten of we in oktober  met veel mensen in een ruimte samen kunnen zijn.
Zo gaat de dag er ongeveer uit zien:
In de ochtend worden er 2 workshops gegeven. Na de lunchpauze zijn er opnieuw 2 workshops, dan een korte pauze en nog 1 workshop ter afsluiting.
De commissie is al druk bezig met het uitzoeken van leuke ontwerpen voor deze dag.
Aanmelden kan via onderstaand inschrijfformulier.
Wacht daarmee niet te lang, het is voor de organisatie handig als we op tijd weten hoeveel mensen meedoen.
De deelname is dit jaar gratis!
Degenen die zich hebben aangemeld, krijgen ongeveer een week tevoren een overzicht van het programma en een lijst met het benodigde papier.
Kort voor de Oridag ontvang je een link voor de Zoombijeenkomst.
Meer informatie over de Oridag volgt later via de website en via e-mail
De Oridagcommissie
---
The annual meeting "Landelijke Oridag" will be held on Zoom on Saturday October 2nd , 10.30-17.00 (GMT+1, Amsterdam)
You are welcome to join this meeting. Participation is free.
Please fill out the form below and we will send you the details by e-mail.
Approx. 2 weeks before the meeting we will send you the Zoom-link and a list of the origami paper and other materials you will need for the workshops.
Please note that this meeting and the workshops will be only in Dutch language. English subtitles or translation will not be available.
We hope to see you October 2nd on Zoom.
Oridagcommissie