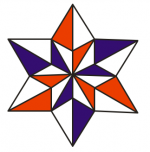 NOTE: the password to get access to the workshops of the OSN weekend in Mennorode is changed.
The password that is published in the new Orison is different from the password that was published during the weekend. The password in the Orison is now the correct password.
All participants of the OSN weekend will get an email with instructions and the new password so that everyone can access the workshop data regardless of their OSN membership.